Swiss Movements
Swiss cloned Rolex movements
---
New Movements
Rolex 3200 Caliber Series
Genuine Looks & Functions
---
DeepReplica new Rolex 3200 caliber series Swiss cloned movements are so close to the original that even professional jewelers can't tell them apart. We use the same metals and same Swiss craftsmanship to produce 100% identical movements. Featuring 1:1 exact markings they look and function identical to a genuine Rolex movement. Our Rolex Swiss made clone movement parts are manufactured to be 100% exact and interchangeable with the genuine.
In size, metals and feel!
---
Is this a genuine Rolex movement or a DeepReplica Clone movement? Nobody can tell. This is the best Rolex clone Swiss made movement ever produced and it will never be outpaced. We have cloned the Rolex movement at a level that it's impossible to identify it fake. Our Swiss cloned movements feature red gear wheels, blue hairspring and are engraved with all serial numbers that can be cross referenced. All movement parts are 1:1 identical and interchangeable with the genuine part. It's the best!
Seconds Hand
"Rolex" Sweep Motion
28,800 vibrations per hour
---
With a balance frequency of 28.800 VPH our seconds hand sweep motion is identical to the genuine Rolex. Everything on the movement is precisely replicated and DeepReplica Rolex clone movements look and function exactly the same as the genuine Rolex movement. The metal surfaces are either circular or in-line brushed exactly like the original movement pattern. This way the light reflections are the same and the perception of the movement looks is the same. The movement is laser engraved for perfect patterns in size and depth.
---
Our Swiss cloned movements are virtually indistinguishable with the genuine Rolex movement. All DeepReplica watch movement parts can be installed in a genuine Rolex movement and vice versa. Our self-winding system is carefully assembled with Teflon coated reversing wheels for faster, more efficient bi-directional winding. Even a Rolex original movement part can be installed to your replica Swiss made movement!
---
We use reverse engineering in order to clone the Rolex movements. We break down all the concepts involved in manufacturing the movement. The genuine movement is completely disassembled and with our CAD integrated 3D reverse engineering we replicate all movement parts and clone them to an accuracy of a nano-meter! The original Rolex metal alloys are chemically analyzed in order to use the identical metal alloy. DeepReplica movements have a time accuracy within the levels of Official Swiss Chronometer Testing Institute (COSC), the institute responsible for certifying the accuracy and precision of Swiss watches.
---
Our Swiss cloned Rolex movements are equipped with a high-capacity mainspring barrel that has the size and construction to accommodate a larger mainspring for increased power reserve. Twisting the large mainspring in a spiral pattern allows more energy to be stored. This way you can enjoy an increased autonomy up to 72 hours on your new SuperClone DeepReplica.nu Rolex Swiss replica watch.
up to 10 years
service free
Swiss nano-oil lubrication
---
Our Rolex clone Swiss made movements are lubricated with Swiss Nano-technology oils that protect the movement and offers a 5 to 10 years service free operation. DeepReplica movements are equipped with a clear defined and easily located setting positions crown system. Now you can adjust the calendar at any time and have a very precise time setting. Our ergonomic simplified setting mechanism is enhanced in key points to provide smooth time settings for a lifetime.
DeepReplica Rolex Clone Movements
---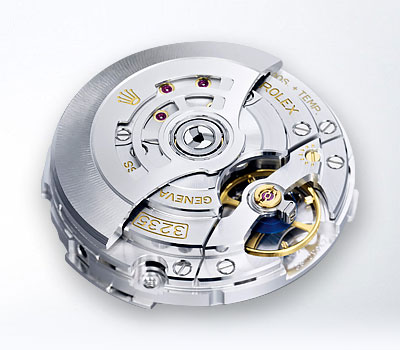 Rolex 3235 Swiss Clone
Swiss Nano-Oil Lubrication
Whisper-quiet rotor spinning
72 Hours Power Reserve, 31J
Calibration to +-3 secs per day
Swiss Made Movement
28,800 VPH Sweep Motion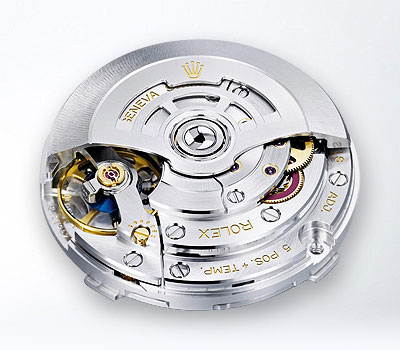 Rolex 3255 Swiss Clone
Instantaneous Day and Date
Anti-magnetic Blue Hairspring
72 Hours Power Reserve, 31J
Calibration to +-3 secs per day
Swiss Made Movement
28,800 VPH Sweep Motion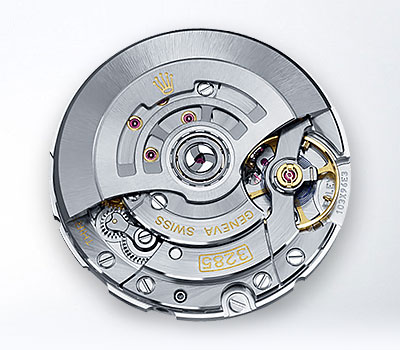 Rolex 3285 Swiss Clone
Second time zone GMT Hand
Instantaneous Date
72 Hours Power Reserve, 31J
Calibration to +-3 secs per day
Swiss Made Movement
28,800 VPH Sweep Motion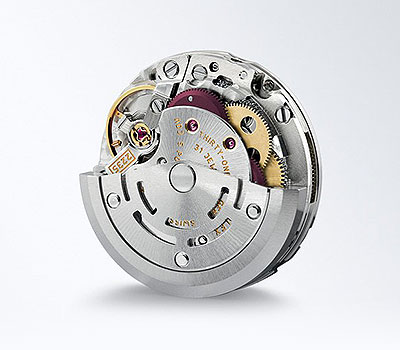 Rolex 2235 Swiss Clone
Latest Rolex Date Fonts Wheels
Reverse Engineering Precision
48 Hours Power Reserve, 31J
Calibration to +-3 secs per day
Swiss Made Movement
28,800 VPH Sweep Motion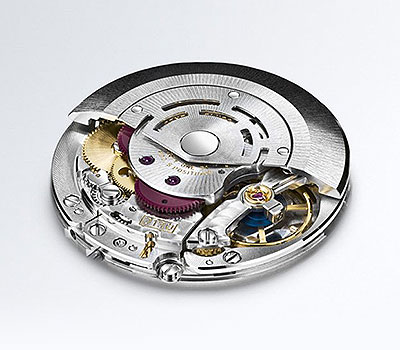 Rolex 3130 Swiss Clone
All parts interchangeable with genuine
1:1 in Size and Materials
48 Hours Power Reserve, 31J
Calibration to +-3 secs per day
Genuine Swiss Movement
28,800 VPH Sweep Seconds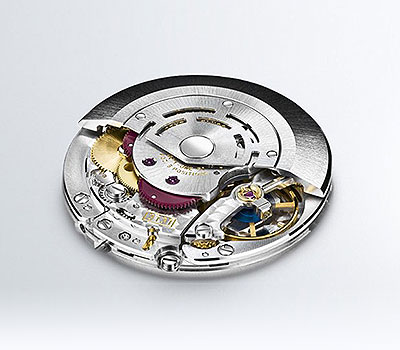 Rolex 3131 Swiss Clone
Replicated down to a nano-meter
Laser Engraved Movement
48 Hours Power Reserve, 31J
Calibration to +-3 secs per day
Genuine Swiss Movement
28,800 VPH Sweep Seconds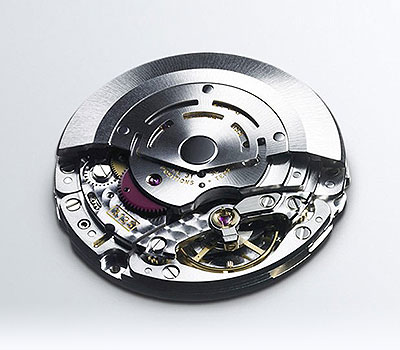 Rolex 3135 Swiss Clone
Lubed with 5 Swiss lubricants
Teflon coated winding wheels
48 Hours Power Reserve, 31J
Calibration to +-3 secs per day
Genuine Swiss Movement
28,800 VPH Sweep Seconds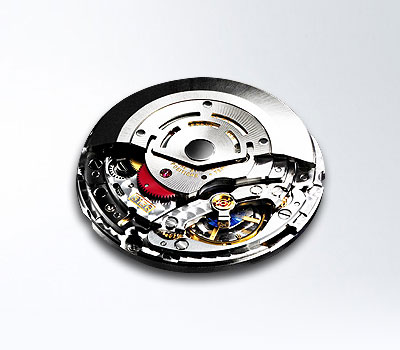 Rolex 3136 Swiss Clone
Accurate setting crown system
Rapid change date wheel
48 Hours Power Reserve, 31J
Calibration to +-3 secs per day
Genuine Swiss Movement
28,800 VPH Sweep Seconds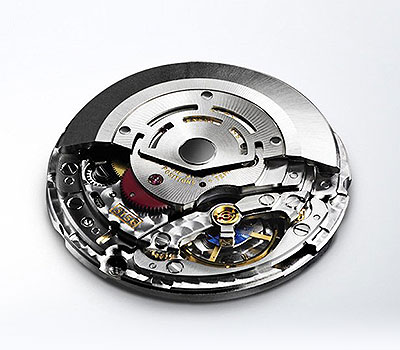 Rolex 3156 Swiss Clone
Instant Day-Date Corrector
Stop Seconds Hack Device
48 Hours Power Reserve, 31J
Calibration to +-3 secs per day
Genuine Swiss Movement
28,800 VPH Sweep Seconds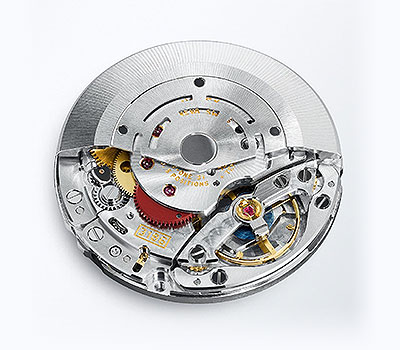 Rolex 3186 Swiss Clone
Working GMT 24-hour hand
Your jeweler will say its genuine!
48 Hours Power Reserve, 31J
Calibration to +-3 secs per day
Genuine Swiss Movement
28,800 VPH Sweep Seconds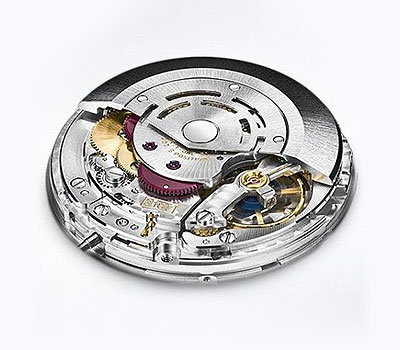 Rolex 3187 Swiss Clone
Second time zone GMT hand
Bidirectional self-winding rotor
48 Hours Power Reserve, 31J
Calibration to +-3 secs per day
Genuine Swiss Movement
28,800 VPH Sweep Seconds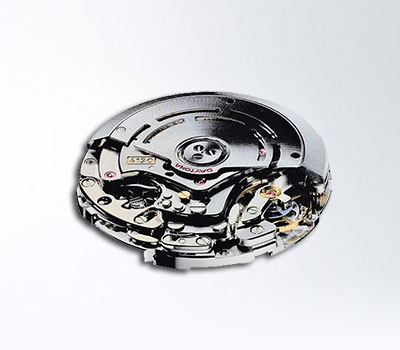 Rolex 4130 Swiss Clone
Anti-magnetic Blue hairspring
Functioning Chronograph
Engraved Rotor, 44 jewels
72 Hours Power Reserve
Genuine Swiss Movement
28,800 VPH Sweep Seconds