New Rolex Submariner 41mm VS 40mm Comparison Infographic. What's new on the updated 41mm models?
---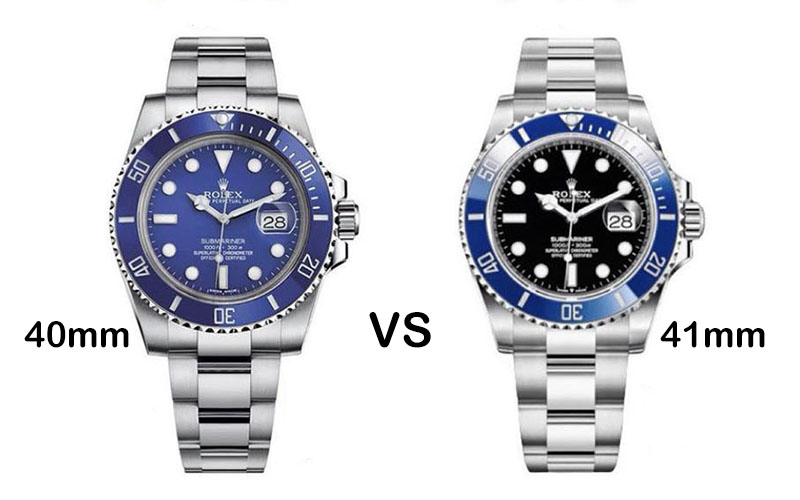 Learn What's new on the latest Rolex 41mm Submariner line.
Updated New 41mm Rolex Submariner models:
DeepReplica Swiss Replica Rolex Submariners have all the new updates of the 41mm version.
The new Rolex Submariner has a 41mm case with slimmer case lugs and crown guards.
The new rounded case has 21mm lugs case spacing.
Updated Wider Bracelet:
The new Submariner has a wider 21mm bracelet.
Black Dial with Ceramic Bezel:
The new dial has a Rolex Crown between SWISS and MADE text on the 6 o'clock position.
Swiss Made 3235 Movement With 72 Hours Power Reserve:
The biggest update though is invisible and its the new Rolex 3235 Swiss movement with an amazing power reserve of 72 hours and time accuracy of +-2 secs per day.
Buy now the best 1:1 Swiss made replica Rolex Submariner from Deepreplica and enjoy a genuine Swiss made timepiece on your wrist.